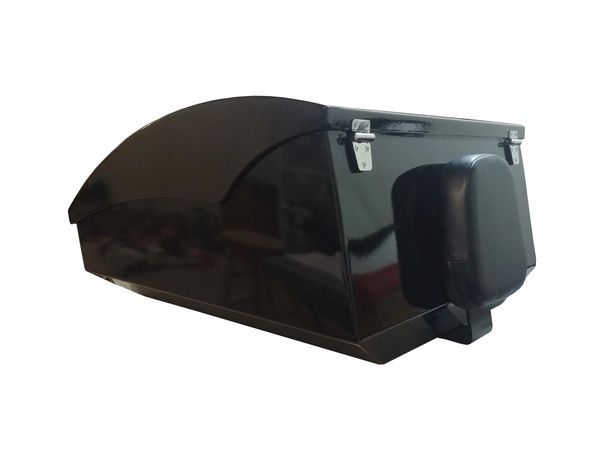 TUR-X X1 TOUR PACK
The "TUR-X X1" is our largest tour pack. Measures 24" wide, 22" deep and 12.5" tall.
Weighs in at an incredible lite 17lbs with backrest. Compare to other at 50lbs plus.
Big enough to hold two full size helmets plus more.
Aluminum construction, CAD designed, TIG welded, Powder Coated black
Lockable (come with two keys)
And as always, proudly built in the USA!