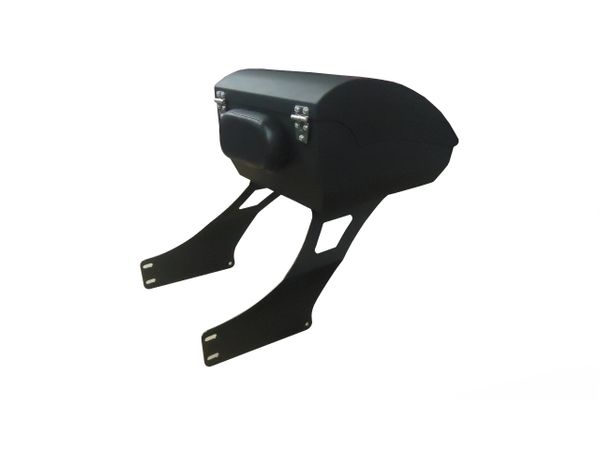 Solo Tour Pack
New for 2017 is our solo tour pack. Available with or without mounting brackets to attached to a wide range of cruiser motorcycles. Perfect for the daily commute or over night adventure. Designed to carry a half helmet, jacket and gloves or whatever you want to throw in it. Flat bottom design makes it perfect for a wide range of uses.

Design and built in house right here in the USA.
3D CAD designed.

Made from 5052 aluminum for light weight and durability.
TIG welded
Stainless steel latch and hinges.
Powder coated textured black for a long lasting finish.
Comes with back rest pad that can be removed if you choose.